I'm back... again. In yet another attempt to be back to regular blogging. I have so many post ideas in mind but can't seem to put them into neat, readable formatted words for public consumption. Blogger's block has never been this strong. Ugh.
Anyway, allow me to share several thoughts I've been having lately. Perhaps some of you can relate to one or more of these?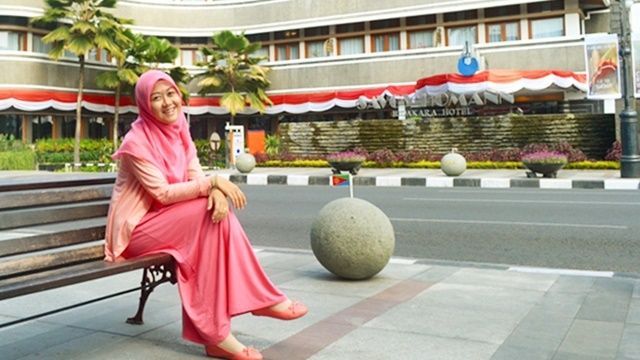 I've been wearing a lot of pink lately.
People has started speculating that I'm pregnant, specifically with a baby girl. I'm sorry to disappoint you, but I'm not pregnant. My cheeks look chubbier but my stomach is as flat as an ironing board (or maybe not
really
).
I love napping with Miss Jess and often get worried if I'd crush on her while napping and she'd die.
Today I found out that that is something which will unlikely happen. I accidently kicked her head and she bit my foot. She always puts up a fight (and ends up winning).
After seeing the news about my country's economic situation,
I realised how dynamic life is
. And even though my little young family has to strive harder now, I see hope in everything. I feel so energised and full of life right now that I start to think I'm being silly and naive.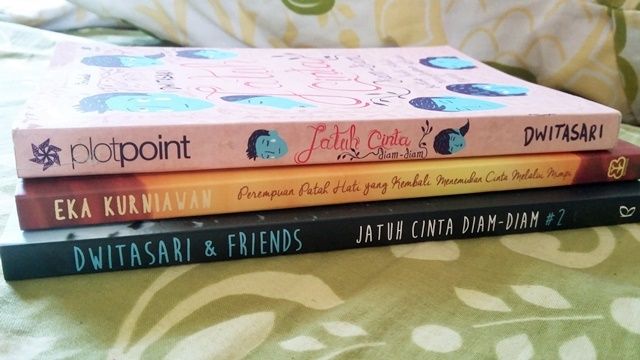 I have a new found love for Eka Kurniawan.
Earlier this month, I finally gave local novels a try after years of being disgusted at how silly their back cover synopsis are. I picked three books, one that of Eka Kurniawan, the other two are by Dwitasari "and friends". I stopped reading Dwitasari's Jatuh Cinta Diam-Diam halfway through, but I fell deeply in love with Eka Kurniawan's Perempuan Patah Hati yang Kembali Menemukan Cinta Melalui Mimpi. I love his writing style and his stories are very unique. Two of his novels are going to be published in English next month: Beauty is a Wound and Man Tiger (you can pre-order
here
and
here
).
Did you know that my husband is a blogger too? I hadn't read his blog for a while, but yesterday I went and saw
this post about his first Ramadan with me
. I might have cried a little. He is very amazing. I love him. And
I'm glad I did well in our first Ramadan living together
.
I miss reading your blogs.
How are you? Tell me one of your random thoughts right now!
Dara | Bloglovin' | Instagram | Twitter | Facebook