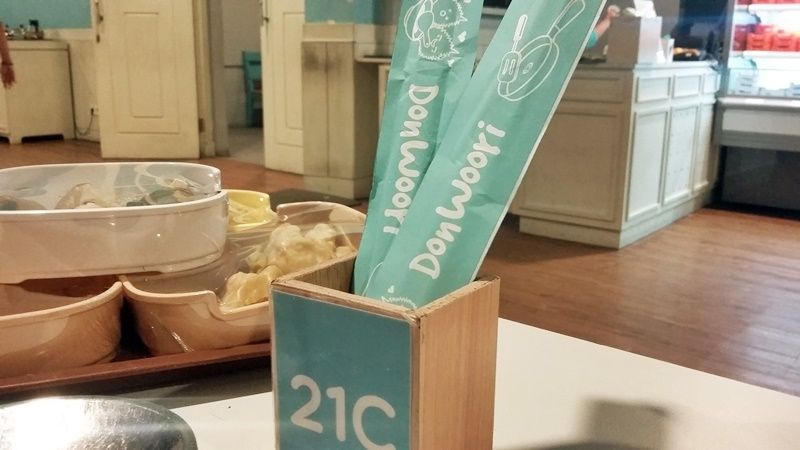 All things Korea have been popular quite a while now in my country. I remember all the hypes were started when I was in junior high. One of my best friends introduced us to Super Junior, a Korean boyband. Since then, everyone seems to be infected by this Korea fever, except me. I can even say that I hateeeeeeeee this trend. I can't stand K-Pop and K-dramas. To me, all those Korean celebrities look like the same person. I really can't wait for this trend to end already and being replaced by the comeback of Bollywood or telenovela trends (
Thalia
, anyone?)
Besides the rise of fame of K-Pop and K-dramas, K-food becomes popular too. Many Korean food restaurants start their business in the past years. And because of my hatred towards K-whatever, I'm not interested in trying any. However, I finally give Korean food a go when my girls met up for dinner in Donwoori last night.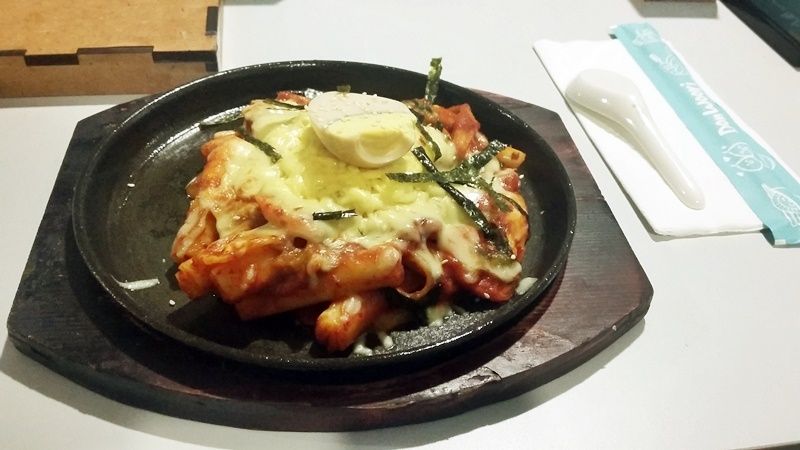 Donwoori is a suki and Korean food restaurant located in 53 Lombok St., Bandung. The menu consists of all the popular Korean food like (bear with me, I don't really know how to correctly spell them) Topokki, Bibimbap, Kimchi, Ramyun, and the likes. We ordered one plate of Topokki, which was enough for the four of us because the portion was quite large. Surprisingly (to me. Haha!), it tasted good! Not really unique because it tasted similar to a local dish called 'seblak', but still good. I may buy it again someday. May. Haha!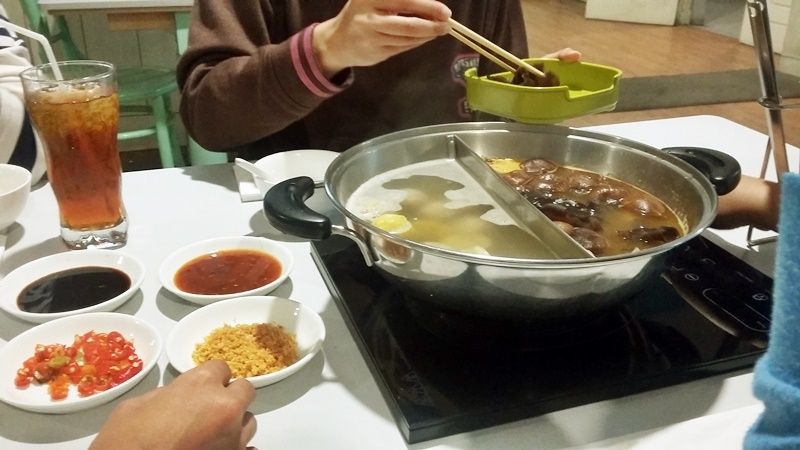 We also had Suki with Tom Yam and chicken broth sauce. The Tom Yam sauce was super yummy, while the chicken broth was so so. If you ever come to Donwoori, I suggest you try the Tom Yam sauce because it's the best Tom Yam sauce I've ever had so far. No kidding.
The place was quite packed as it was Friday night, but it was cosy. The waiters and waitresses were very nice and we didn't have to wait for too long for our order to come. The food and drinks were a bit pricy but still affordable. I'll definitely come back, specifically for the Tom Yam sauce! ;)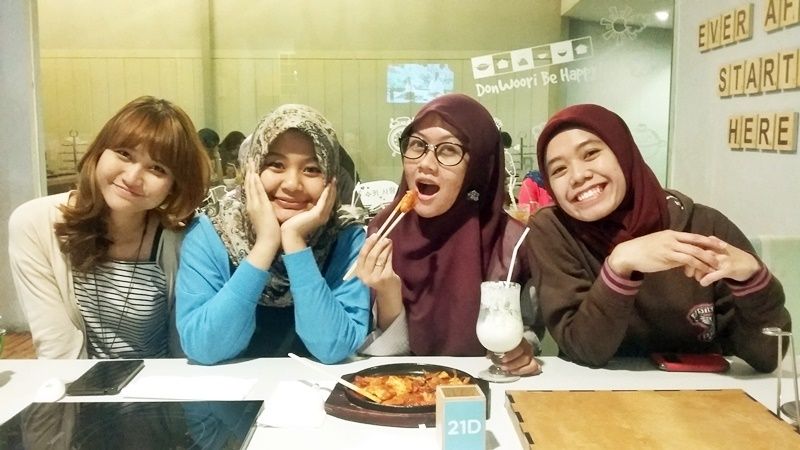 Dara | Bloglovin' | Instagram | Twitter | Facebook