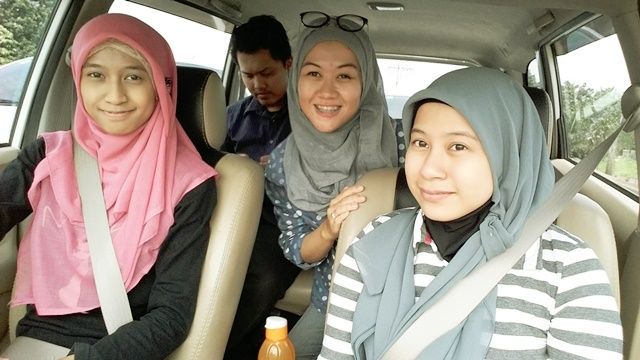 Roadtrips are awesome. Remember when Vicky, Irma, and I went on a roadtrip to Jakarta? We had another chance to do another roadtrip, but this time we went to Bekasi to visit a friend. Afief joined us this time. We went to visit May who got married the previous week, but we couldn't come to her wedding reception. We decided to visit her on Sunday. As always, Vicky was our driver because she's the only one who can drive. Haha!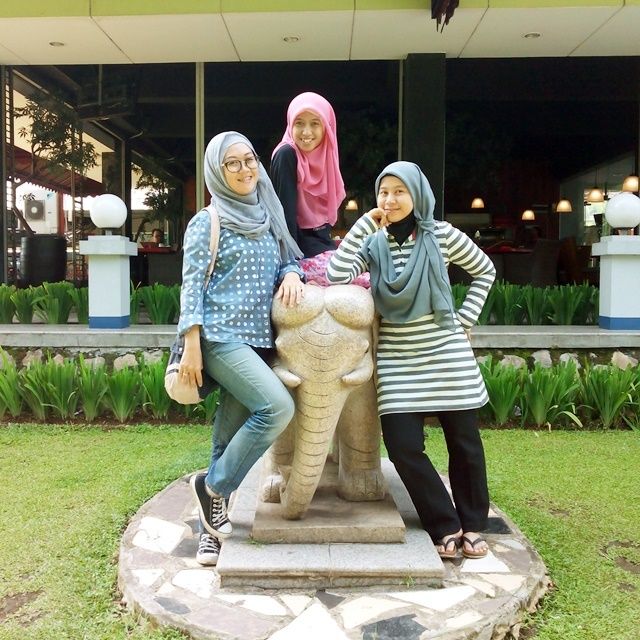 We revisited the rest area and took some pictures in front of the very same elephant statue. We took our time during the trip because we were supposed to pick up Arif on our way there, but Arif hadn't arrived at the spot yet. So we visited some more rest areas, just because :p


We arrived at May's place in the afternoon (that means we spent, like, six hours on the road, when we actually needed only two hours to get there. Haha!) It had been months since I saw May, so it was nice to catch up with her. We talked about a lot of things, had our late lunch, talked some more, and when the clock struck five, we headed home.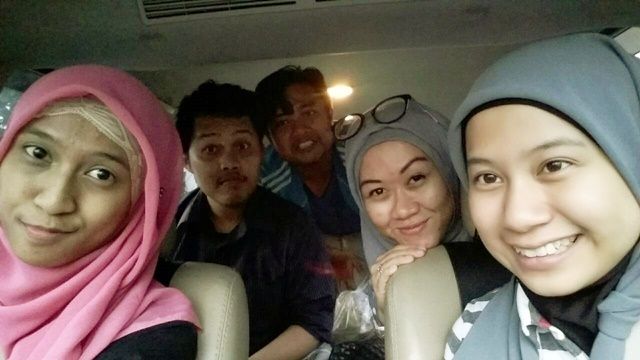 The five of us on our way back home

This kind of trips are getting hard to conduct because we're getting busier and busier each day. We had planned it for weeks. At first, there were eight of us who agreed to go, but three bailed out. I now understand why they say that as we grow up, we have less and less friends. It's inevitable. We're growing up and getting more responsibilities. We should really cherish the friendships we have in adulthood. Friends are blessings :)



***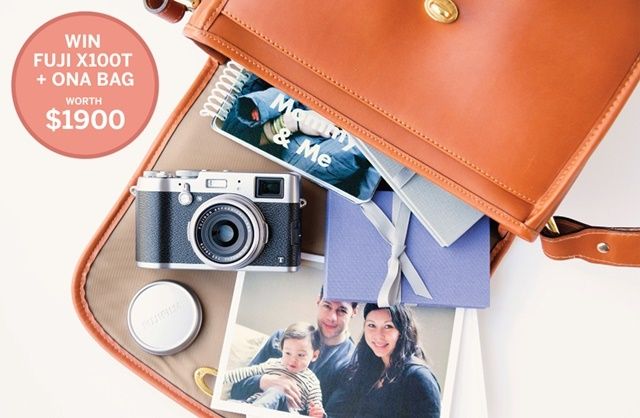 ONA Bag and Pinhole Press are giving away one ONA Palma Bag and one FUJI X100T camera plus Pinhole Press gift card (worth $1900) to celebrate Mother's Day! Click on the image to enter this super awesome giveaway. I know you want to win it!



*Disclaimer: I'm not affiliated with ONA Bag and/or Pinhole Press. I get an additional entry everytime someone enters this giveaway through the link on this page.





Dara | Bloglovin' | Instagram | Twitter | Facebook

Labels: girl friends, giveaways, guy friends, traveling