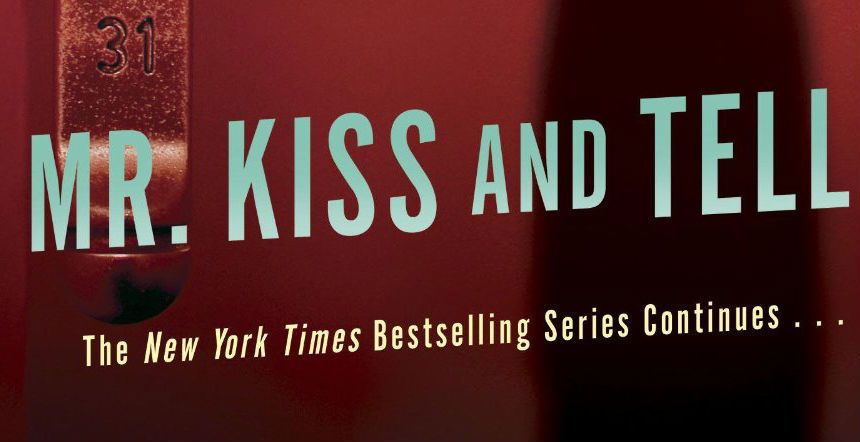 Forgive me for being absent. I've been feeling unwell since two days ago, and I went on a crazy motorcycle ride through a flooding road in a heavy rain yesterday and that added sneezing to the list. The sunny side is... I managed to finish reading Veronica Mars #2, yay! But I haven't continued my reading for Good Omens (this month's book for the NovelTea Book Club). I need to read more today so I can catch up with this week's discussion, but in the meantime, I think I'll share with you what I like and what I don't like from Veronica Mars #2 Mr Kiss and Tell.

You see, I'm head over heels for Veronica Mars. I had heard about the TV series since years ago, but hadn't had the chance to watch it until last year. So I binge-watched like crazy and finished two seasons in a week (yeah I can be that mad when it comes to binge watching. Plus, I was unemployed at that time, so I had plenty of time to waste. Haha!). I was over the moon when they released the movie last year. The timing couldn't be better than that. I had just finished watching the whole series right before the movie was released. It was a bliss.

That same year, the first book was also released (see? 2014 was my year!). My local bookstore is unreliable when it comes to providing imported books, so I bought a digital version of the novel titled The Thousand-Dollar Tan Line. The book tells the story a few months after the events in the movie and it also reveals what happens to Veronica's mother after the last time she sees her in the TV series. I really like the book. I gave it four stars on Goodreads.

The second book, Mr Kiss and Tell, was planned to be released the same year, but then was delayed until January this year. Right after the release date, I went to my local bookstore, but of course they didn't have it. They had the first book though, months after the release date. Yes, they are that bad. I couldn't bear to wait for four weeks of shipping if I bought the paperback version online, so I decided to once again order a digital copy. Instant download and I started reading. Here are my thoughts about it (spoilers alert!).



Likes



Lots of Logan, yay! In the first book, Logan is on duty off shore somewhere at the Arabic sea. He only appears a few times in the book when he and Veronica are Skype-ing, but in the second book he is off duty and they live together in Veronica's small apartment. And they have a puppy! There are some points in the book where I became so afraid that they would break up, but thank goodness they stay together through out the story. There's still a sad ending, though, but you have to read it because I won't spoil it here. Haha!
Weevil wins his case and it ignites another case of planted evidence against the sheriff department. The department has been corrupted since the TV series, so it's nice to finally see them getting in trouble for what they have done. Oh and Sheriff Lamb has a serious competitor in the election. Who knows maybe Neptune can finally be a nice place?
Dislikes
The main case itself is kinda boring. The mystery is solved half way through the book, but since the evidences and the witnesses are a bit unreliable, the second half of the book is Veronica trying to prove that Mr Kiss and Tell is guilty of the crime. I personally prefer whodunnit mystery ala Agatha Christie, something that presents in the first book, so this book's mystery is not too appealing to me. But if that's your cup of tea, you will like it.
That's it! All the other aspects are good.


From what I've read in the Internets, Rob Thomas and the publishing house only signed a deal for two books. People are speculating about third and more books. Seeing all the reviews and Marshmallows' excitement over the movie and the book series, I'm quite sure that this is not the end of Veronica Mars. Perhaps Netflix would pick up a new series? Everything is possible, my friends. Everything is possible.

So, which ones of you are Marshmallows? High five!!!

Image via.



Dara | Bloglovin' | Instagram | Twitter | Facebook

Labels: books, likes & dislikes