Another movie I watched last week was Sponge Out of Water. I wasn't waiting for this movie, but when it came out, a bunch of old friends asked me to join them to watch it. I hadn't seen them in a while so I decided to hang out with them. Spongebob Squarepants was a part of our favourite things to talk about when we were in junior high, so watching the movie with them made perfect sense. It made me feel nostalgic.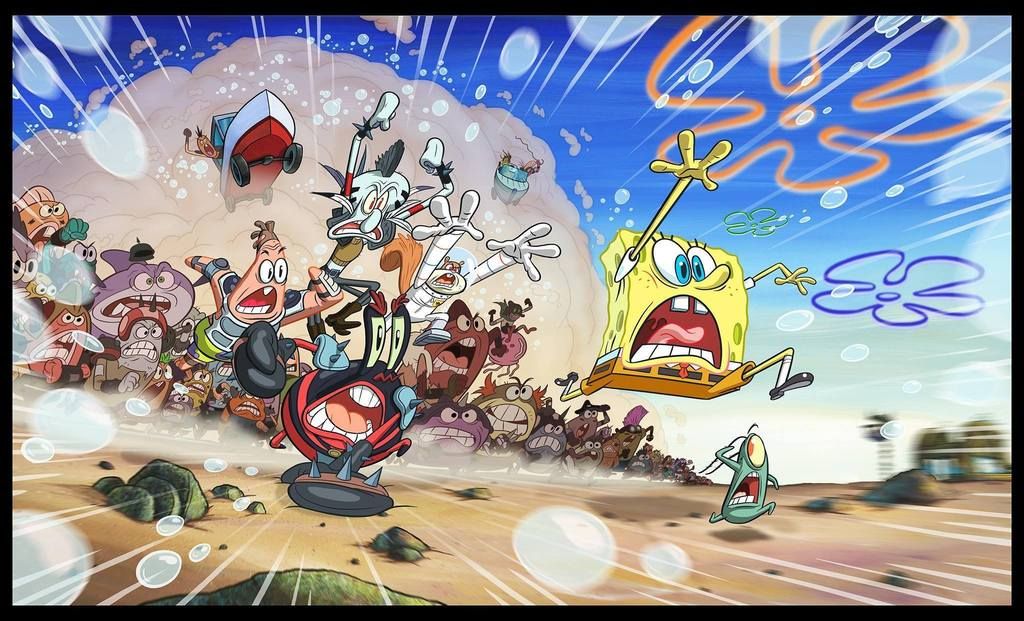 The story is about yet another Plankton's (failed) plan to steal Krabby Patty secret formula. Everything goes well until the formula vanishes. Spongebob is the only other person in that room so he is the only one who trusts that Plankton is innocent. The people of Bikini Bottom goes crazy due to the shortage of patties and Bikini Bottom goes into a doomsday. Spongebob and Plankton teams up to solve the mystery of the disappearance of the Krabby Patty formula. The investigation leads them to an adventure above the water.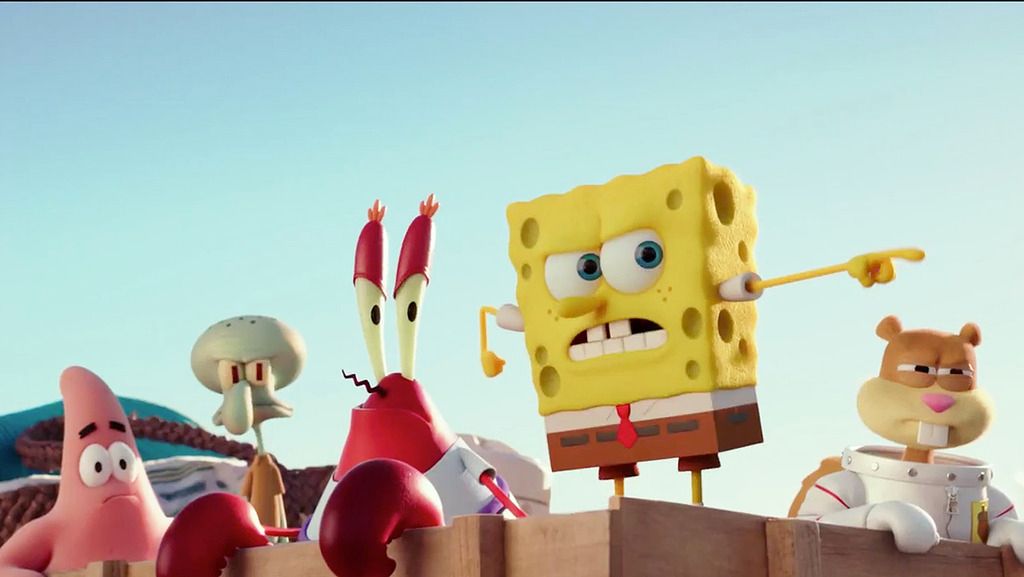 I must say that I found this movie a little disappointing. The story is so-so and the jokes are not that funny. The little kids were all laughing, but I didn't even smile, except for the puns. The puns are hilarious, but I'm a big fan of puns, so there's that. Compared to the previous Spongebob movie, this one fails miserably. Some people may enjoy it, but it's just not for me.
Have you watched Sponge Out of Water? What do you think about it?
Images are from: 1/2/3