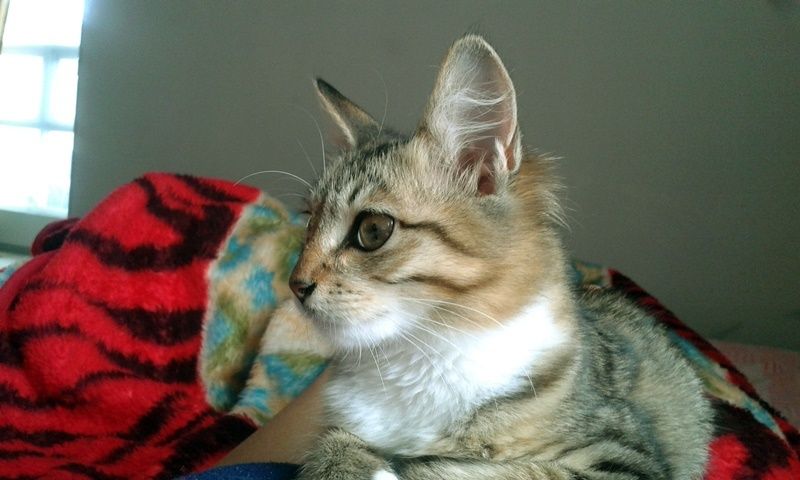 Today marks the fifteenth day Jess lives with us. It's been a fun adventure so far. She's super sweet and funny (here's a hilarious Instagram video of when she didn't want to stand up). It took her only three days to know the secret spots inside our house. For a used-to-be stray cat, she's adjusting pretty well. But yesterday I found her inside a trash bin in our kitchen, looking for something to eat, even though her food bowl was not too far away from there and it was full with dry food. She used to live in the street and looked for food in people's trash cans. Perhaps she still needs more time to love dry food.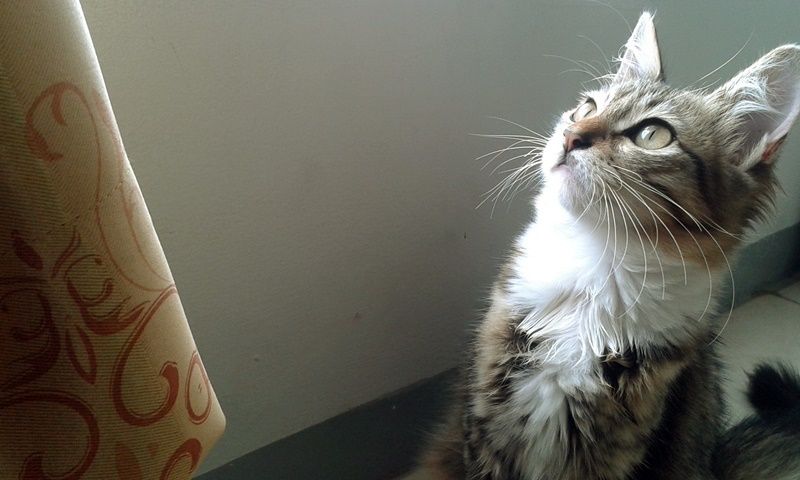 She is really curious, if not nosy. She watches me while I'm doing the dishes, doing the laundry, cooking, putting my make up. She even waits outside the bathroom door whenever I take a bath. She constantly tries to get inside but I always lock the door. She will jump and follow me once I'm out of the shower. She really loves me.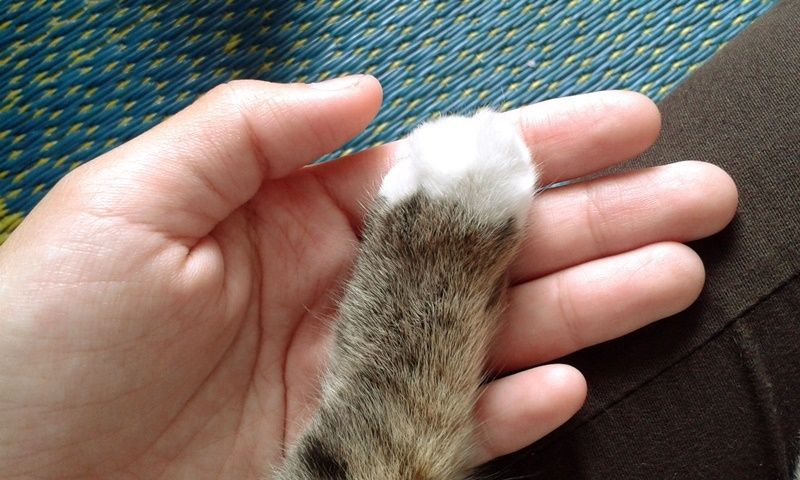 But it is clear that she prefers Afief to me. There are days when she completely ignores me and keeps looking for Afief, who is at work. She won't answer to me but voluntarily approaches him and naps on his lap while he's on his laptop. Whenever he comes home after work, she will meow repeatedly and won't stop until Afief pulls her up and hugs her. She is so spoiled by him.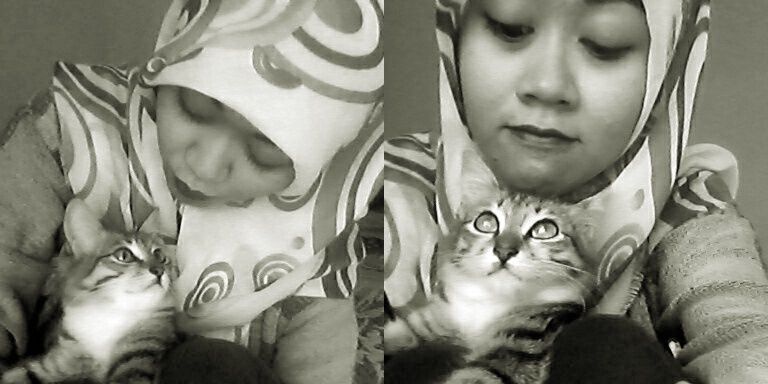 We love her very much. She's our little furry bundle of joy. She is still quite thin, but we will surely make her chubby ;)