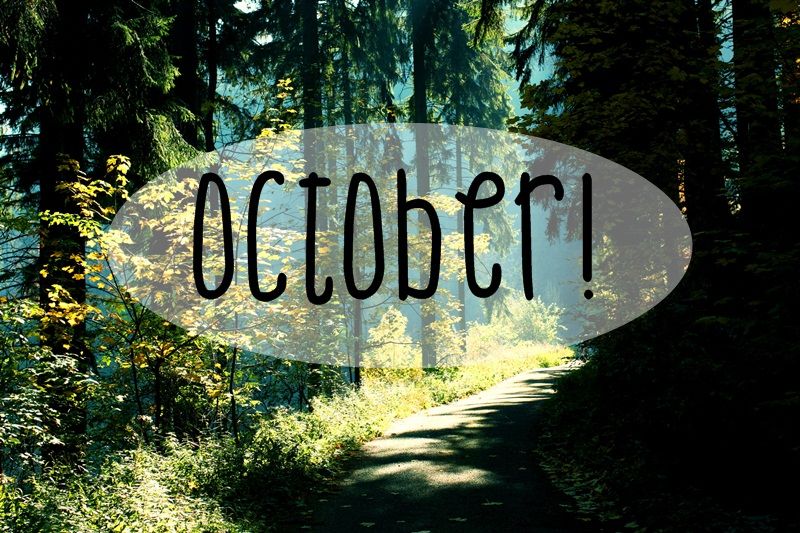 There are less than 100 days left in 2014. Have you reached your new year's resolution(s)? Me neither, my friend. Me neither.
Yes, I
finished my final paper
and graduated. Yes, I got a job. Plus, I got engaged (not really a resolution. Haha). But I still feel kind of empty. While I do love my students, I don't think I'll hold onto my teaching job for too long. For the past month, I've been thinking of resigning at least three times. I've started thinking that there must be something wrong with me, because this isn't the first time that
I don't feel like staying in a job that I've had for less than three months
. My business is growing, and I can't seem to split my focus into two branches. I keep forgetting things. I once forgot to inform a tutor about a change in her schedule and it ended up conflicting with other tutor's schedule. Should I keep my teaching job or should I resign to focus on my business? That is a question of which I must find the answer.
Anyway... October! It's my month, yay! I will turn 23 this month and I'm feeling all the feels. I'm excited to be 23, but I also hate being 23. I'm old! Where did my teenage years go? Haha. But perhaps my birthday this year would be different since now I'm engaged
*
.
That's not a hint for my fiance, but if he took it as one, I wouldn't mind :p.
What a year, 2014!
*So sorry for mentioning the word "engaged". Each day I become more and more of an annoying blogger. I promise to tone it down a bit.
Image via.