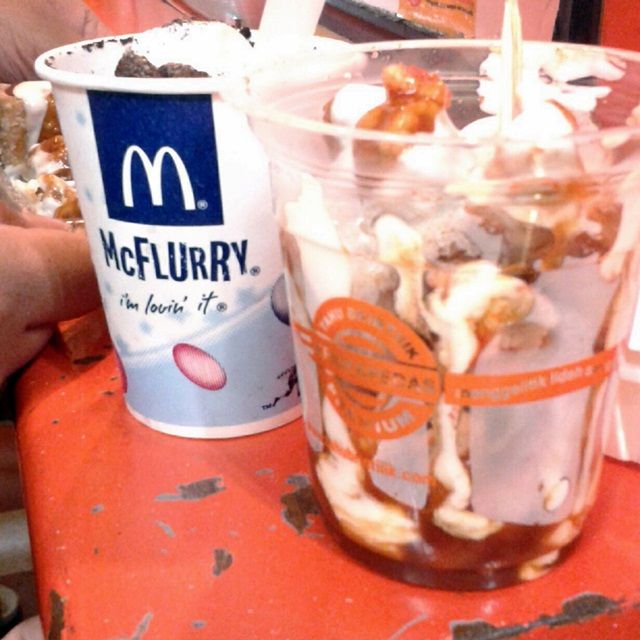 I think I'm turning into a bad blogger because I rarely take blog-worthy pictures anymore. I had iftar with Vicky on Friday and with A on Saturday, but the only picture I took was that of McFlurry and Tahu Brintik I had with A. I need to remind myself to take more pictures. More pictures, Dara!





Anyway, as I mentioned above, I finally went out to have iftar together with Vicky on Friday. We are in the process of starting a business together and we decided to have iftar and a meeting in Ngopdoel. We've reached an agreement and everything is almost settled. We will meet again tomorrow to open a joint bank account and sign the MOU. This is so exciting! I'll post about the business as soon as everything is ready for the (re-)launching.




I also went out for iftar with A yesterday. We were a little bit late when we arrived at the restaurant and so we had to wait. We decided to have McFlurry and Tahu Brintik first, hence the picture. I hadn't seen him for days so it was nice to spend the evening with him, even though it was only for a couple of hours.




The first week of Ramadan has passed. Three more weeks until the Eid!