Three years ago, I hadn't become a huge fan of Marvel yet. While the first Captain America was playing in theatres, I didn't even bother watching it. I finally watched it for the first time in Ian's house while talking about a lot of things and not really paying attention to the movie. I concluded that it was boring. It was slow and dull and too dark and simply not my taste.
Fast forward to 2014, I'm already an avid fan of the Marvel Cinematic Universe. I'm also so into watching movie premieres. Combine the two facts, and you will know that I watched The Winter Soldier premiere yesterday. I can't really tell if it was better than The First Avenger or not, since saying so serves no justice to the first movie as I didn't really watch it. However, I can say that I like The Winter Soldier, especially in terms of the captain's costume. I'm not really a fan of the uniform he wore on The Avengers and I like this one better (not too tight, but still sexy. Haha!) This movie also has typical Marvel jokes; ones that get thrown at precise timing. I also like how they could fit Stan Lee in to a small, very brief cameo role, and yet very remarkable.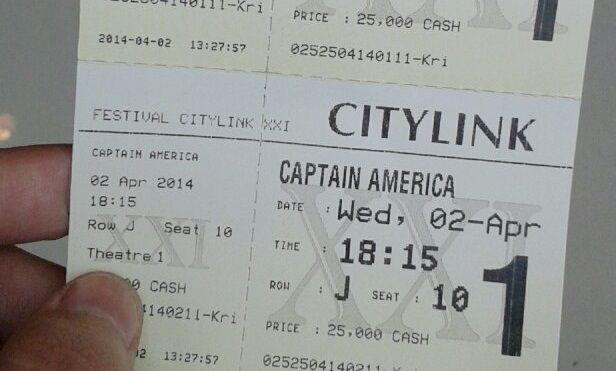 I really want to talk further about how I love its story, but I'm afraid it will give you spoilers. Let me say it, then: go watch it! Even if you're not into Marvel, I'm quite sure you'll love it.
The Winter Soldier image via.