(Silly me put the Music Monday post on Tuesday again.)
This week's theme for Music Monday is tribute. I don't have much to say about the playlist, except the fact that I love each song on it. And I couldn't find The Beatles on Grooveshark, so I put the YouTube video instead. Here they go:
I know, I know. The Long and Winding Road was actually sung by Paul McCartney, and he is alive. (And he won a Grammy! And people tweeted
"Who the hell is Paul McCartney? Is he Jesse McCartney's uncle?"
) I put it here just because John Lennon played the bass. And I love him (though not as much as I love Paul. Sorry, Johnny Boy...)
I'm linking up with Kristen. You should check her version :)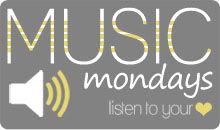 Sincerely,
Putdar.