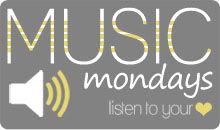 As weird as it looks, I'm posting a Music Mondays post on a Tuesday afternoon. I just found out that Kristen has this link up in her blog, so I decided to join in. This week's theme is
"Your top 5 favorite songs from a single artist or band"
. My songs would be those of Melee's. Do you know this band?
Sincerely,
Putdar.